Cyclorama
From Austin Storm
A cyclorama is a building wherein a centrally located audience can observe a round painting all around them.
They were an early attempt at virtual reality. Lighting, 3d landscape and a faithfully rendered painting combined to give the effect of being in the scene. People were into it.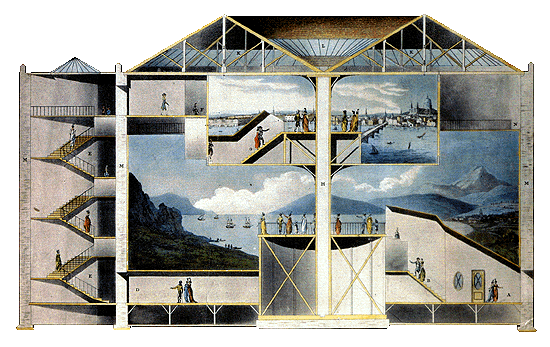 There is only one left (in the U.S.?) - by Richard Neutra and Robert Alexander, located at Gettysburg, Pennsylvania.